Indira Group of Institutes has always made an attempt for a holistic community outreach. IGBS started an initiative called #SpreadingSmiles in the year 2017.
Sustainability is no longer a buzz word but a way of living. While our own health, essential needs, and family care arrangements are top of mind, taking responsibility in an economical, ecological and social sense through our involvement in protecting the environment and conserving resources is paramount. Spreading Smiles 2021 is focusing on the sustainability and conservation of the surroundings. Participation can be through:
Reduce Waste
Preserve Water
Go Local [For eg: Source, use and promote local products by farmers, artisans]
Clean-Up Drives [For eg: Plogging is a combination of jogging with picking up litter. It started as an organized activity in Sweden around 2016 and spread to other countries in 2018, following increased concern about plastic pollution]
Skill based Micro Volunteering opportunity [Help and volunteer for any NGO working for the environment and sustainability]
Awareness Campaigns for Sanitation and Hygiene
The Staff and students of Indira Global School of Business took some time out participated in this wonderful initiative through different activities.
As students were not on campus due to the Covid19 Scenario, all staff members took part in this wonderful initiative at Individual Level and popularized the same on social media platforms like Facebook, LinkedIn, Instagram by using the hashtags -
#HAPPYLEARNING#SPREADINGSMILES#INDIRA #PROUDTOBEANINDIRAITE#IGBS #CELEBRATING5YEARSOFCOMMUNITYOUTREACH
Dr. Virendra Tatake, Director-Indira Global School of Business insists on using electric vehicles and also rides one for commuting. He drives a CNG Car in view of the hazards posed by fuel operated Vehicles.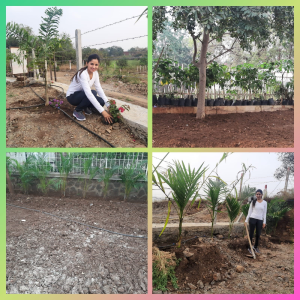 Dr. Supriya Desai participated in a plantation drive for the cause of mother earth.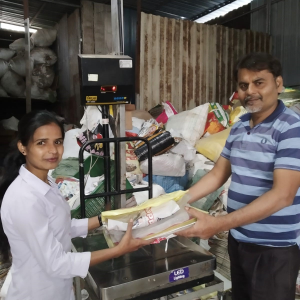 Ms. Nilam Naidu of Indira Global School of Business collected the Plastic Bags and Waste from the Society and gave the lot for recycling.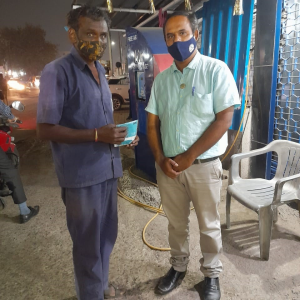 Mr. Santosh Dagade, Librarian of Indira Global School of Business met the local petrol pump workers and created awareness regarding the noxious fumes which are released and advised use of protective clothes among the workers, appropriate time-limit for the worker, regular medical examination and follow-ups along with the use of protective tools at the station.
Ms. Fatema Raja Student of Indira Global School of Business undertook a cleanliness drive in order to collect all the plastic waste I.e. bottles, wrappers, polythene bags and many more which can be recycled and used again. The drive took place at Futala lake in Nagpur city.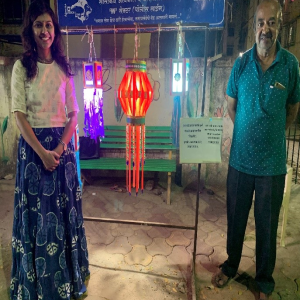 Prof. Priyanka Darekar helped a local artisan, Mr. Deshpande to market and advertise his handmade paper lanterns pre-diwali. This helped Mr. Deshpande in not only selling more than 200 Lanterns but also spreading awareness for celebrating Festivals in an eco-friendly way.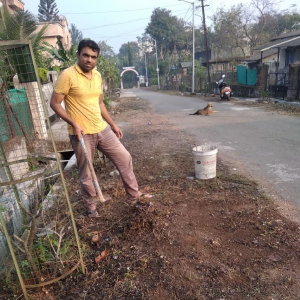 Mr. Yogesh Gheware, Office Superintendent of Indira Global School of Business helped the local authorities in planting trees and cleaning up the premises in Talegaon.